Looking for a Reverse Mortgage expert you can trust?
Talk to Craig Schweiger at 833-888-0801.
Call Craig on his cell at 412-999-3371.
Why trust Craig and his team?
30 years of mortgage experience

Actively assists Christian ministries.

Learn how.
A Reverse Mortgage can make your golden years much more Golden
Some of our reviews!!!
The team is extremely helpful in working with our clients and knowledgeable about how they can best utilize one of their largest assets, their home.
I had a good experience with federated mortgage they were very helpful in getting my reverse mortgage and thanks to Kyle who helped move things along
The folks at Federated Mortgage were just wonderful for me to work with. The acquisition of a reverse mortgage was often over my "pay grade." They were patient and kind and I would recommend Craig and the group to anyone!!!
I have referred a few clients to Federated Reverse, and Craig and Kyle have been quick to reach out to them, provide information, and help them determine if a reverse mortgage is right for them. They have been very professional and informative. Highly recommend!
A friend of ours who is retired and on a fixed income was looking for a solution to stay in her home for as long as she is able but unfortunately could not meet expenses on her current annuity and Social Security. I believe God showed me a way to help her by considering a reverse mortgage. I was at a loss, however, because I knew almost nothing about reverse mortgages and had even heard negative experiences involving scams. Enter Federated Mortgage. I talked to Craig and from the start was favorably impressed with their approach and their staff. Craig took the time to walk me through the basics and advantages of an FHA secured Reverse Mortgage of which I was not aware. It sounded like the perfect fit for our friend who had accrued significant equity in her home over the many years she lived there. Luke handled the details and was very responsive in answering my many questions and getting us to closing on a short timeline. They were superb and totally professional throughout the entire process. And they allayed all of our friend's fears regarding reverse mortgages and possibly losing her home due to increasing living costs and taxes. In short, we would highly recommend Federated Mortgage to anyone who is considering a reverse mortgage. They are simply the best!
They were very attentive with regards to my business matter. They work very diligently to resolve my problem. Very professional, courteous and consistent which made me feel at ease . I highly recommend them to represent anyone who needs assistance/help in resolving your situation..
Good experience with Federated. Hecm to Hecm reverse mortgage helped to reduce interest rate. Communications were good.
I would like to compliment Craig Schweiger on his handling of our request for information on Reverse mortgages. He was prompt and professional in his response with a full detailed explanation of our options. He presented us with a variable rate and a fixed rate option with monies due at closing for both. Our mortgage request was for a new purchase and while we eventually decided to stay with a traditional 30 year mortgage, I would not hesitate revisiting the Reverse mortgage option in the future. Also I would not hesitate reaching out to and working with Craig, he could not have been any kinder and more professional to work with.
Michelle Rekrut
2021-10-13
Craig's knowledge of the program, patience, availability (even spending over 3 hours with me on a Saturday!) made me more confident with his proposal for a reverse mortgage. I would not hesitate to recommend Craig Schweiger or Federated Mortgage Corp. for your needs. Thank you, Craig!
The agent Craig did what he sad he would and I was informed of what was going on with each steep of the way Craig always got back to me the same day. He did an outstanding job for me.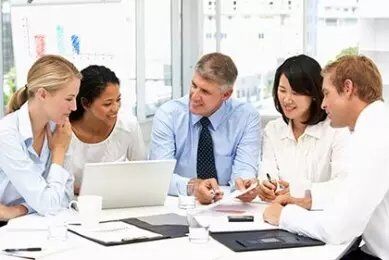 How Do I Know if I Qualify for a Reverse Mortgage?
This is where our team of experts can guide you though these complicated waters.  After checking your eligibility by clicking here, we will be your advocates throughout the entire process from start to finish.
We know that a reverse mortgage may appear to be one of those "Too Good To Be True" things, but rest assured, it's truly a safe legitimate government backed product!
Would you rather call us? 833-888-0801
Benefits seniors may receive from a reverse mortgage:
The reverse mortgage does not require the borrower to make monthly payments

Pay off an existing mortgage and bring an end to outgoing payments or use available proceeds to pay off other current debts

Reduce and lock in a lower rate on your mortgage and preserve equity

Purchase a home that is right for you without worry of payments
Access the equity in your home now and start living life to the fullest
Improve, repair, or even remodel your home

Secure a fixed monthly income for 5 years or the rest of your life

Add an additional source of assets for retirement with an available line of credit

Give to your children, grandchildren or causes near to your heart

Have regular dinner dates, take vacations, join the golf/tennis club
Reverse Mortgage

62 Years Old Minimum Age

HECM (Home Equity Conversion Mortgage)

All costs may be financed in the mortgage!

Origination Counseling
If you are looking for a mortgage type other than a Reverse Mortgage, Click the link below.